Living Details
Overview
CHIP is now accepting applications for Magnolia Meadows Subdivision in Corning, CA. Located off of Marguerite Ave., on Spruce Ave. Cottonwood Court and Sturmgarten Dr.
Self-Help Housing
Under CHIP's self-help program, families build their homes in groups of five to nine under the supervision of CHIP's construction staff. Each household dedicates at least 30 hours per week in labor towards building their new homes and help each other during the process. All homes must be finished before anyone moves in.
House plans include 3-, 4- and 5-bedroom models with no down payment, affordable monthly payments, and low fixed interest rates. USDA Rural Development provides funding assistance for these programs. Builders must make at or below 80 percent median income for the county in which they build, have decent credit, and earn enough income to make monthly payments on the loan.
This development is made possible with the following partners: USDA Rural Development, Housing Assistance Council, and NeighborWorks America. You can dowload an application by clicking "English Application" or "Spanish Application" below or you can request an application by emailing CHIPgeneral@chiphousing.org or calling 530-891-6931.
Available Lots
53 lots are located off Marguerite Ave., on Spruce Ave., Cottonwood Court, and Sturmgarten Drive in Corning CA.
Floor plans
House plans include 3-, 4- and 5-bedroom models. Plans and finishes are subject to change. You can also view 360-degree photos of a 4-bedroom floorplan on Facebook. The photos are of a real-world example of a house that was recently built in Orland.
Floor Plan Model 1: 3 Bedroom - 1300 Square Feet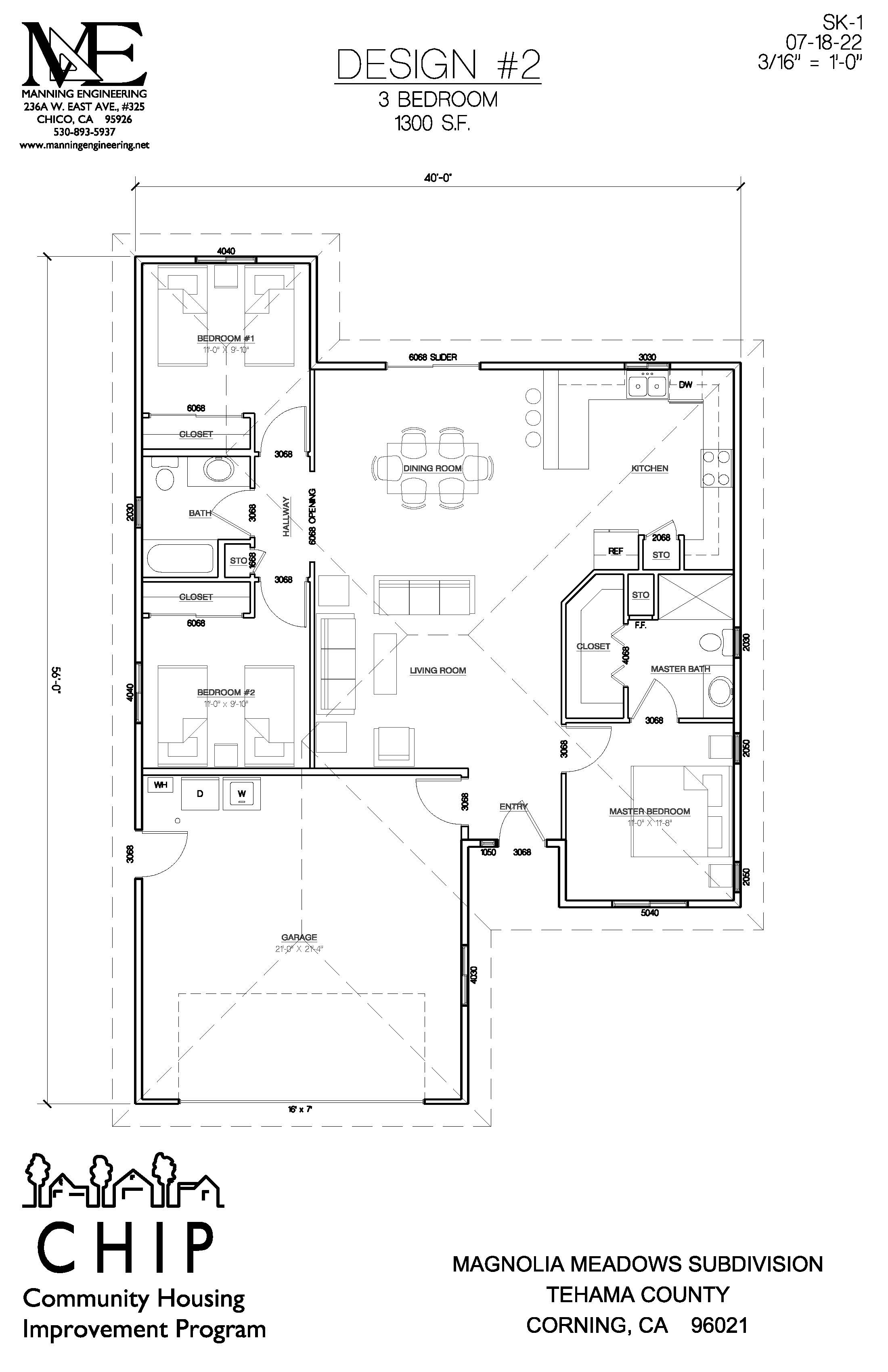 Floor Plan Model 2: 3 Bedroom - 1394 Square Feet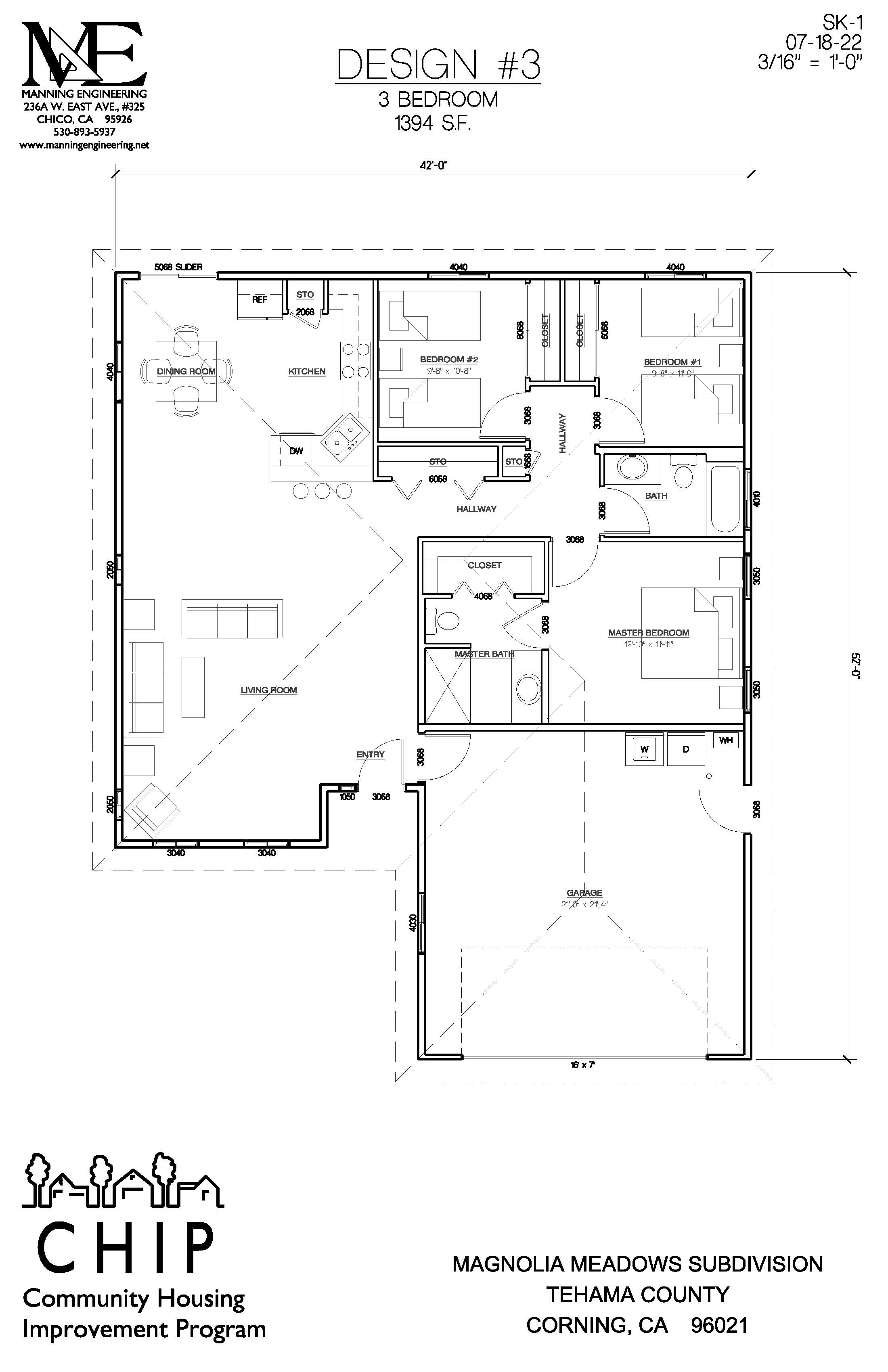 Floor Plan Model 3: 4 Bedroom - 1531 Square Feet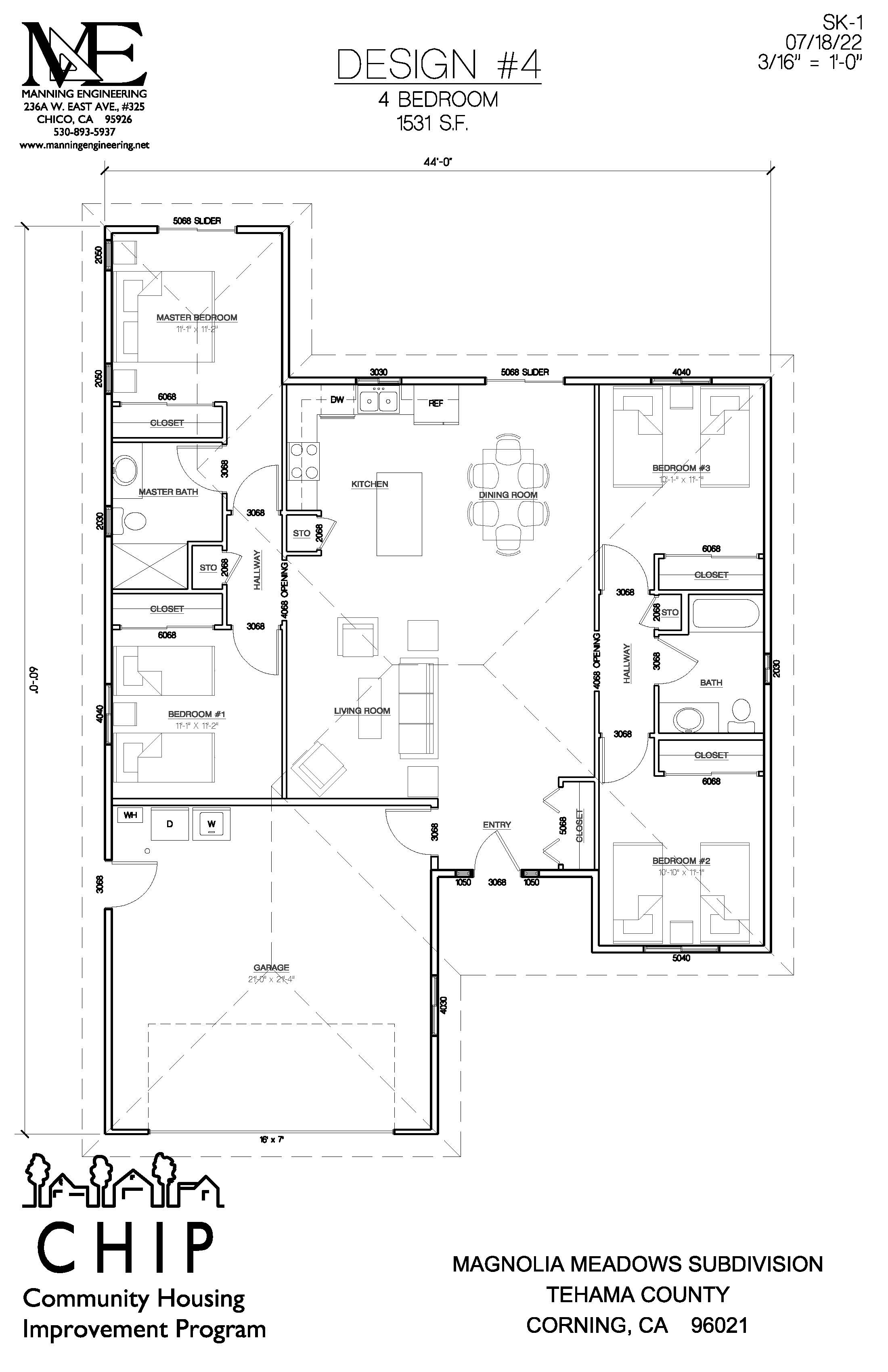 Floor Plan Model 4: 5 Bedroom - 1574 Square Feet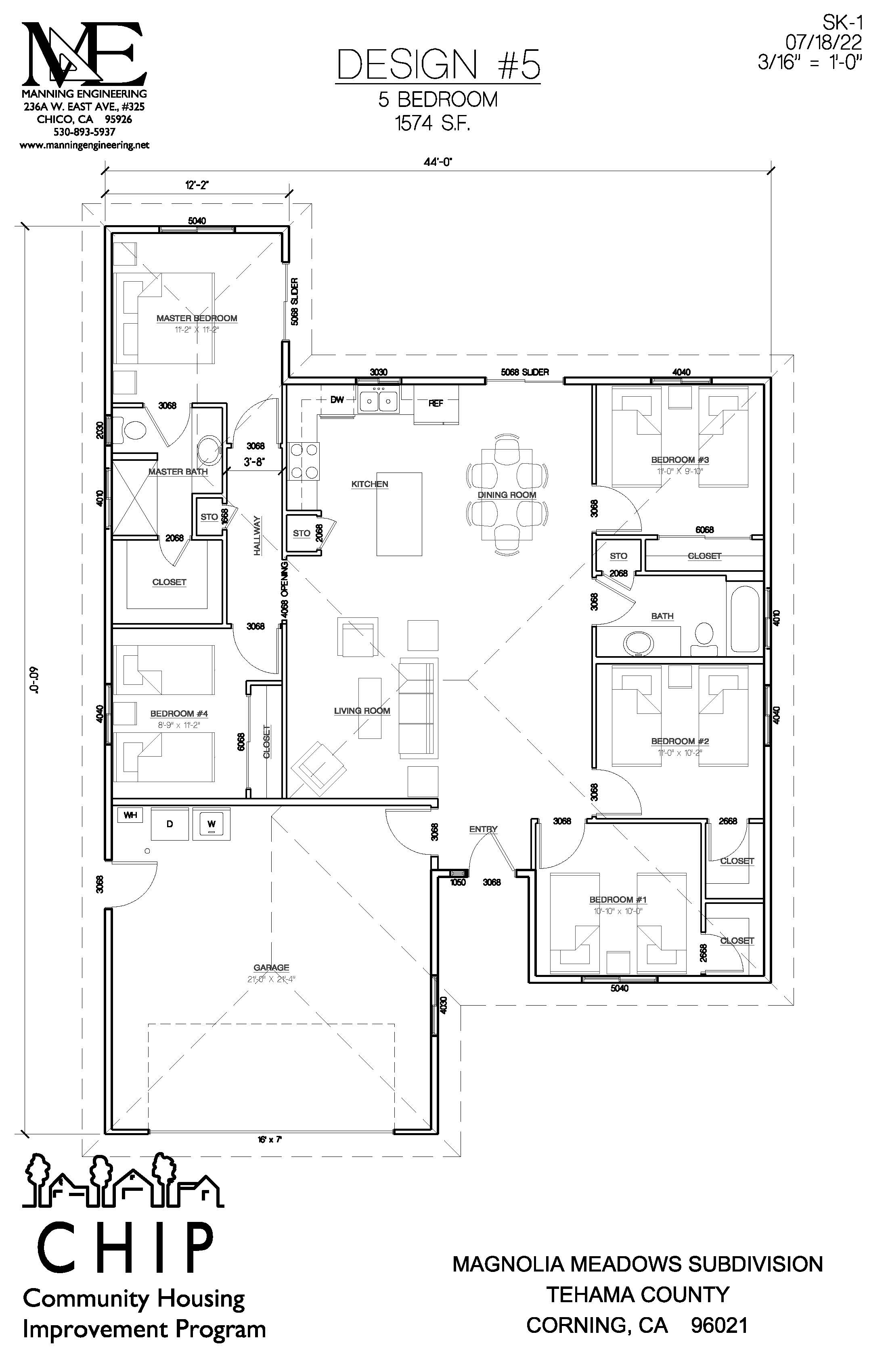 Fliers and Applications
Interested in Buying a Home?
Learn how CHIP can help you buy a home.