Living Details
Overview
Self-Help Housing
Affordable Monthly Payments
Help build your own Home, No Construction Experience Necessary!
No Down Payment
3, 4 & 5- Bedroom Models With 2 Car Garage
Low Fixed Interest Rate
Tile Roofs and Solar Panels
Available lots
23 available lots located on Heron Way off Larch Drive in Williams, CA.
Floorplans
*These are sample floorplans from other CHIP developments. Actual floorplans will be available soon. You can also view 360-degree photos of a 4-bedroom floorplan on Facebook. The photos are of a real-world example of a house that was recently built in Orland.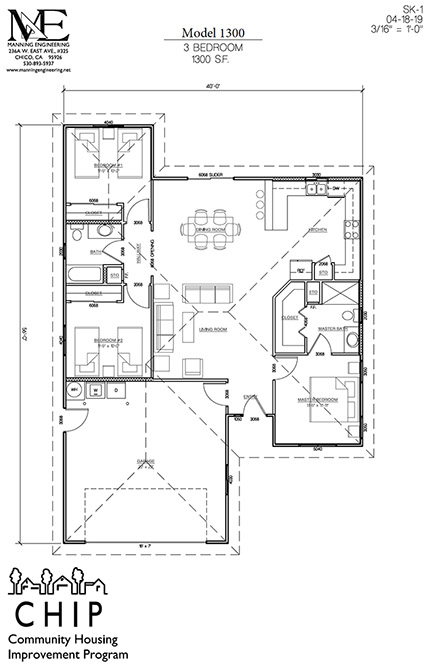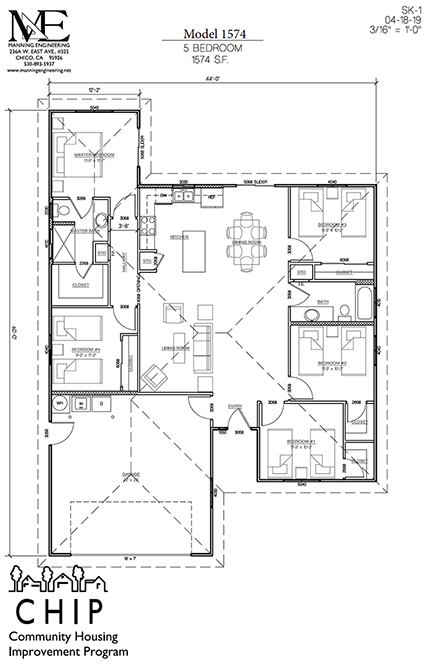 Fliers and Applications
To apply, please complete and return all of the application materials below:
Valley Ranch Application English /Spanish
Interested in Buying a Home?
Learn how CHIP can help you buy a home.