Residents

This page is dedicated for residents of CHIP managed apartments. Information about upcoming events and resources will be posted here. For questions please contact ccalva@chiphousing.org.
A Letter to Residents
The CHIP staff would like to wish our residents that this New Year brings you and your family health and is full of new opportunities and paths to follow your dreams. To read the full letter click here.
---
COVID-19 Community Vaccination Clinic
There is a lot of information out there regarding the COVID-19 vaccine. Information varies based on you county, in an effort to make things less confusing we are compiling all the updated information here.
If you have any questions or concerns about the vaccine, please review the fact sheet here: English/Spanish
---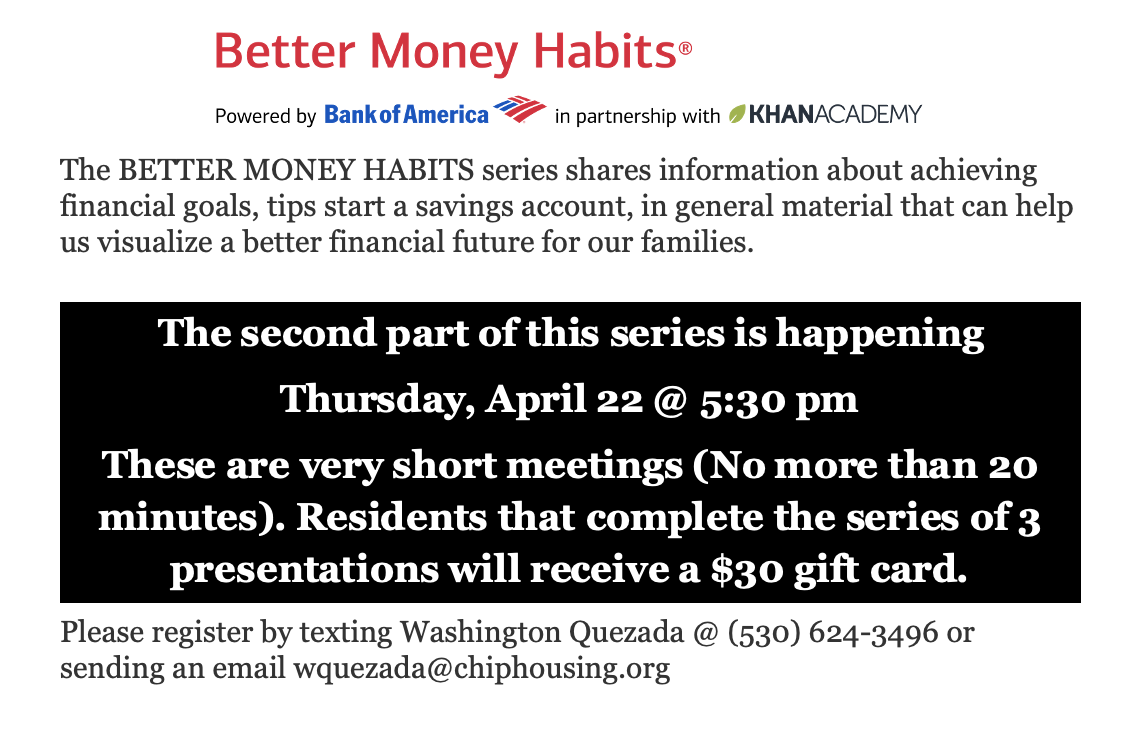 ---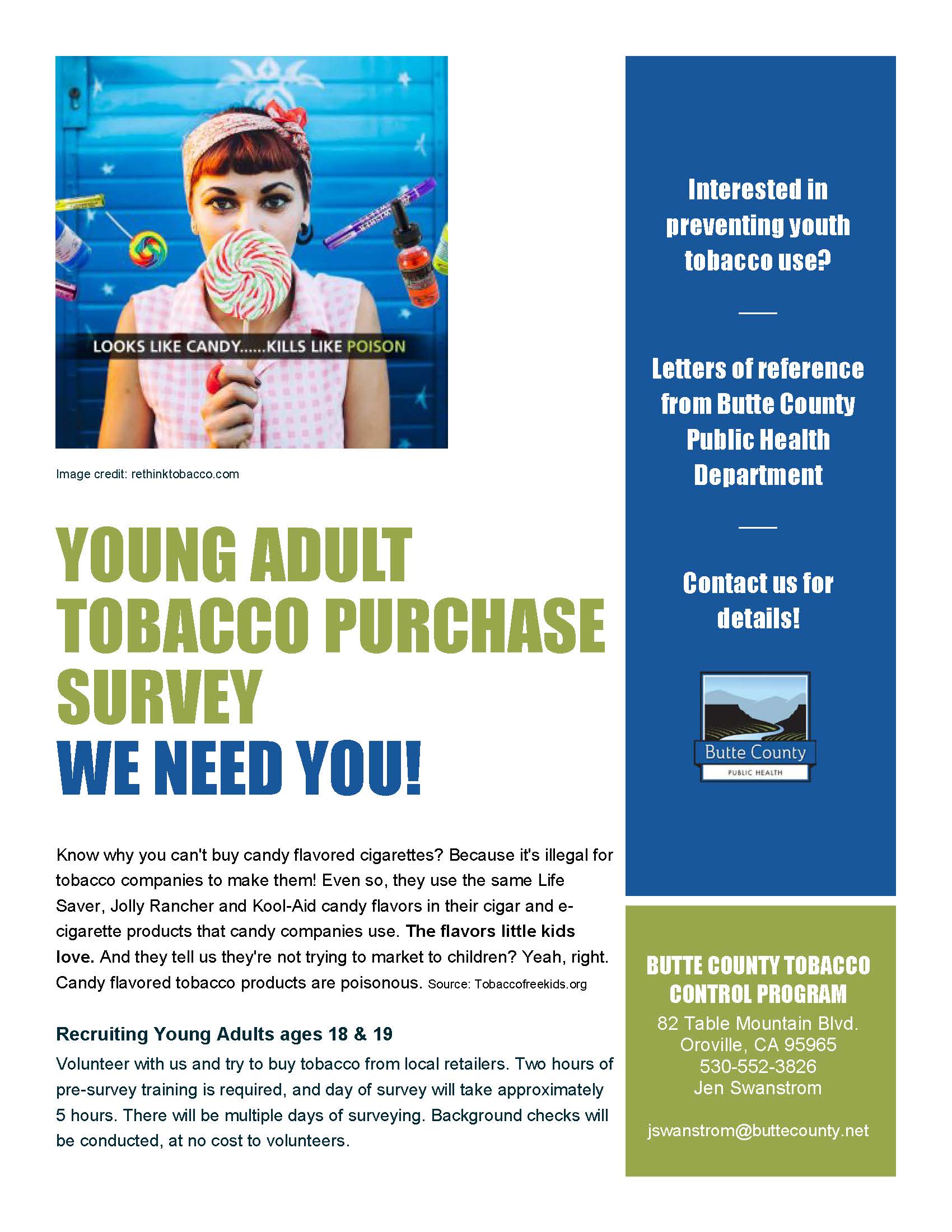 ---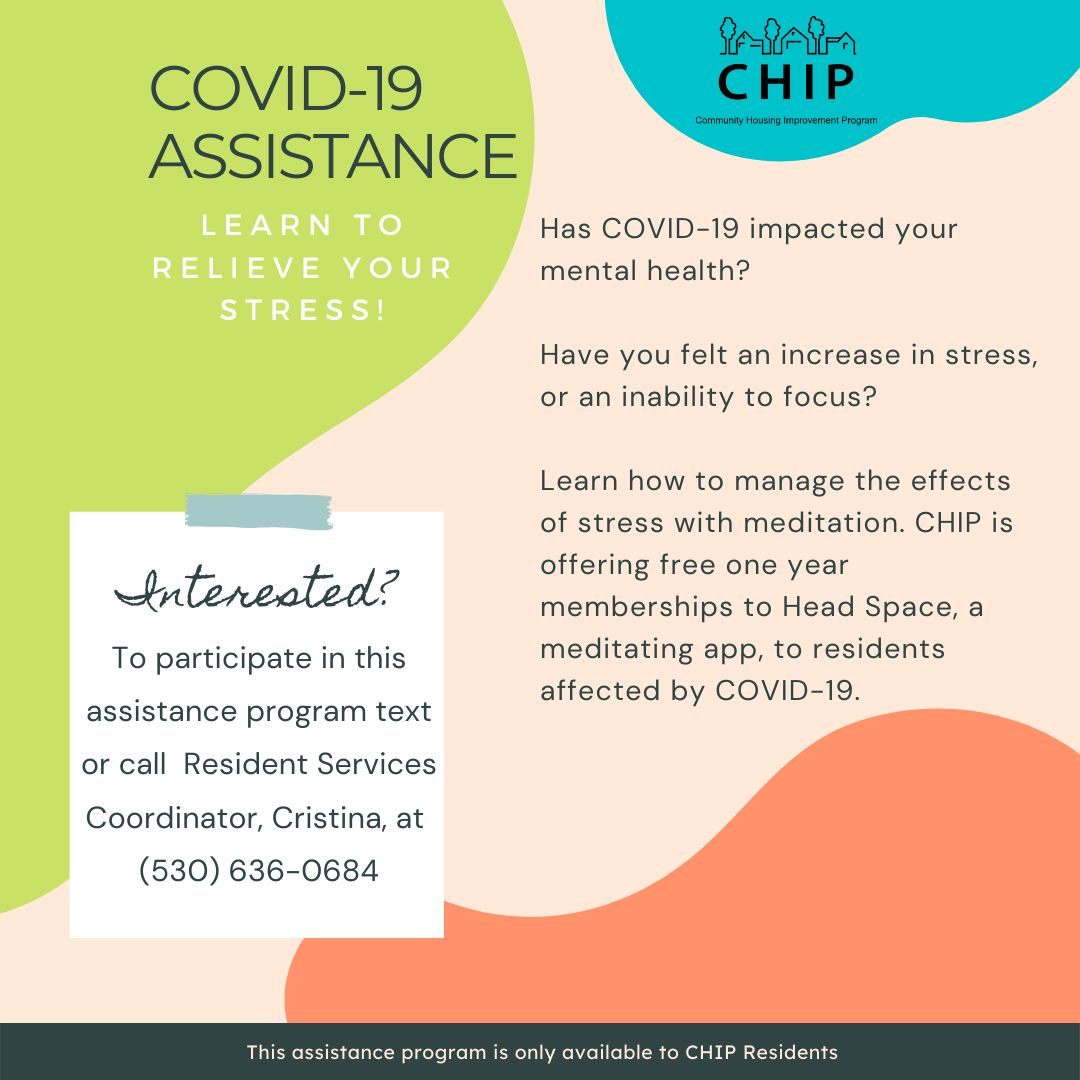 If you are CHIP resident and would like to recive this COVID-19 assistance please call the Resident Services Coordinator at (530) 636-0684 or email at ccalva@chiphousing.org.
---
Information About Economic Impact Payment
As the second "Stimulus Payment" comes around there is some importnatn information to keep in mind. Read more here.
---
Scholarship Opportunity for CUSD High School Students Living in CHIP apartments.
The Milly and Dudley Zappettini Memorial Fund is offering a scholarship through the Chico Community Scholarship Association to a graduating high school senior that attends a Chico Unified School and is living in a CHIP apartment community.
To apply or for more information please go to http://www.chicoscholarships.org/endowed-scholarships/
Applications are due on January 20, 2021.
---
Sign Up for our Texting Service!