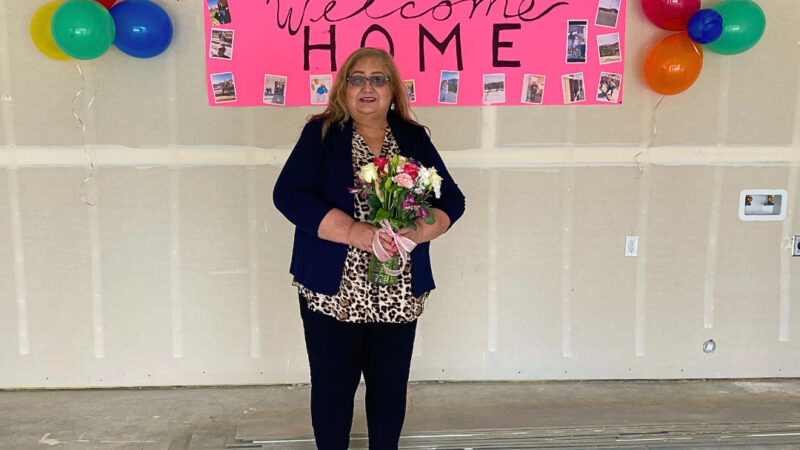 A Mother's Dream
How would you describe that feeling when you finally cross the finish line of your goal? Otilia Gutierrez described it as "very excited, very happy, and very thankful". In this case, the goal was homeownership and Otilia was able to accomplish it when she received her keys to her new CHIP house earlier this year. That moment meant even more to Otilia because it almost didn't happen. Soon after being accepted into the Self-Help program, Otilia fell ill and was unable to do most of the work on the construction of her house. This became an issue because one of the requirements for our Self-Help program is that households must complete 30 hours of construction a week until all the homes in their group are complete. To make sure that the required hours were completed, Otilia's three daughters stepped up to tag-team the work throughout the construction process.
Jasmine, Daisy, and Rocio, worked alongside their mom to make sure the required hours were completed. Jasmine shared that "there was never a doubt" that they would do what they could to get their mom her home. "She has always worked really hard, and she deserves a place to call her own. My mom is the best mom ever… She has done everything for us. It felt good to do something for her."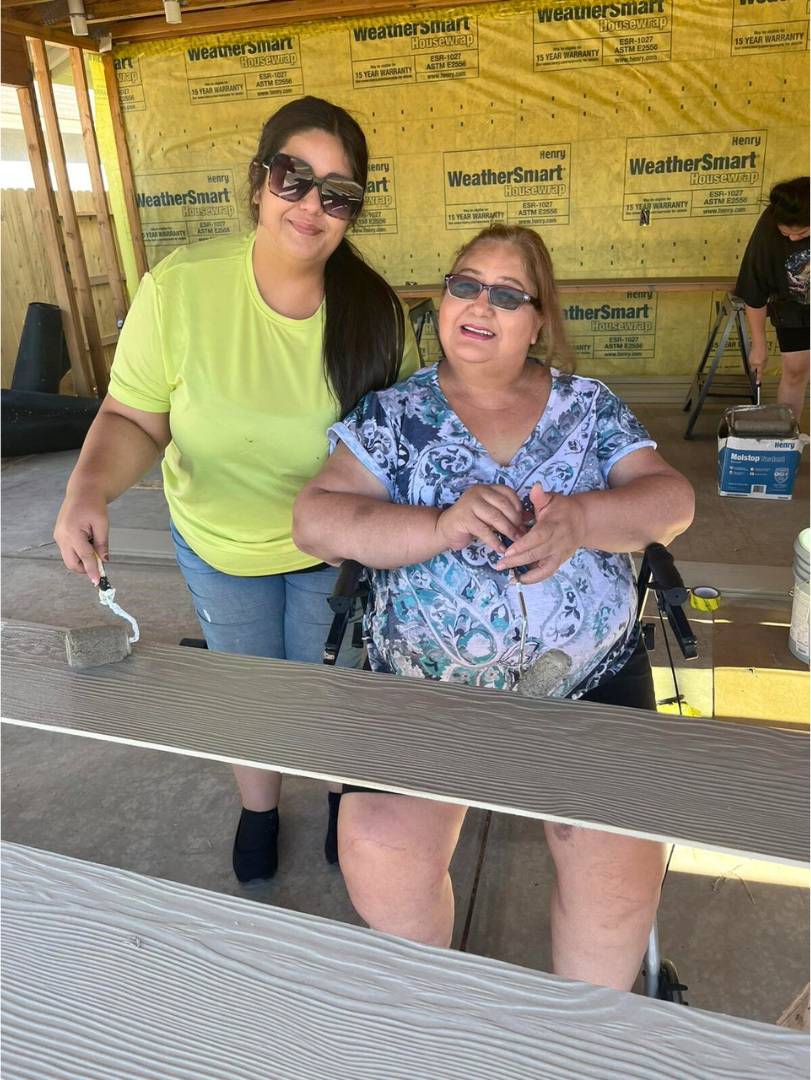 The amount of time it takes to build the Self-Help homes varies depending on group size, weather, and availability of the materials. The group that Otilia was a part of took a year and two months to finish construction. For one of Otilia's daughters, Rocio, construction time was even longer. After Rocio heard about the program from her mom, she decided to apply for herself and was accepted into another group at the Valley Ranch subdivision. This meant that after about a year and a half of working on her house, Rocio woke up the day after receiving her keys and went to work on her mom's house. "Bob [CHIP's Construction Supervisor] saw me coming to the construction site the next day and was like 'You've got to be kidding me! Why are you back?'" But Rocio didn't have a choice, her sister Daisy, who was pregnant at the time, could no longer help with construction. So, after completing her own house, Rocio went back to build on her mom's house. "We didn't know how, but she was going to finish." Daisy added, "The program really worked with us about getting our hours in and understanding my mom's ability."
On the day of the move-in, Otilia was surprised with flowers, a welcome home banner, and a collage of the construction process from her daughters. She shared that her daughters were a great support to her from the application process to the construction process, saying "they worked so hard, I am so proud of my daughters".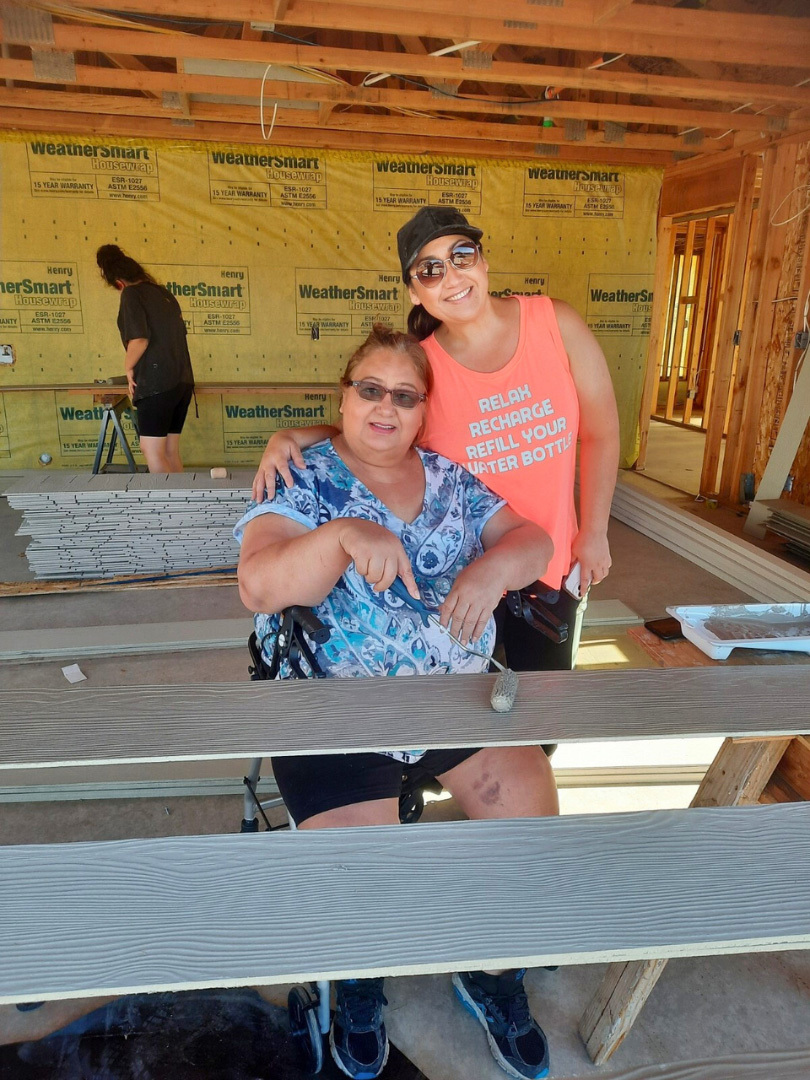 "It was very emotional (to see my mom get her keys) because she was the one that told me about this program, and she almost didn't qualify at first. Then it was the worry of who was going to help her. It was my two other sisters who really pulled through and really helped. It's amazing to see her, it was very emotional. Especially because she couldn't build her own house because of her health issues. Never did we think she would give up," shared Rocio.
As a new homeowner, Otilia described the building process as "long, but worth it", adding "it was really good, it was an unforgettable experience." Daisy, who drove two and a half hours with her daughter every weekend to help build, shared that she cherished the time she spent building with her family. "I enjoyed it. I got to spend time with my sisters, I was able to see my family more often, they got to see my baby grow up a little. It was nice." Rocio added "The hardest part was waking up in the morning every weekend, giving up your weekend. But once you pick up your hammer you feel like a badass. A sense of accomplishment."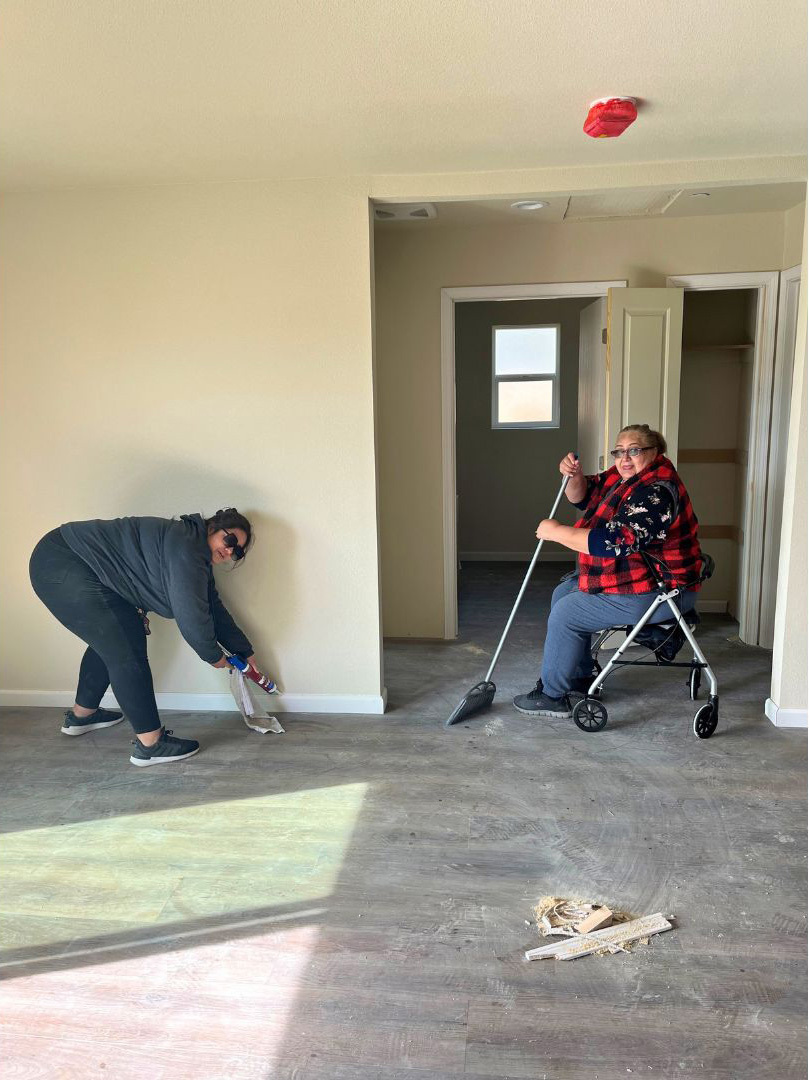 When asked what she would say to someone who is considering building a house through CHIP's Self-Help program, Otilia said that she would tell them that "It's worth it. It's worth the time, it's worth the work. It's a lot of commitment, but time flies by, and before you know it you have your house." Jasmine added that her advice to those looking to build a house with CHIP would be to "Just enjoy it. While you're building, you're making memories. I honestly had fun; I honestly miss it."
To learn more about how you can become a homeowner through CHIP's Self-Help program please click here.