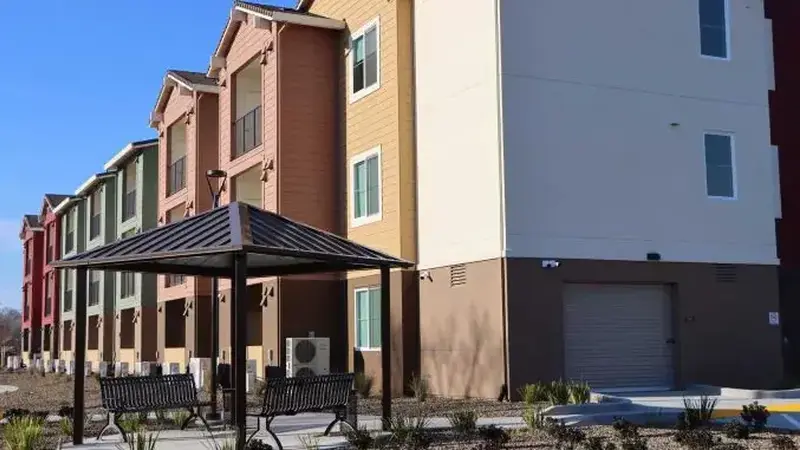 Welcome Home: CHIP puts stable housing within reach in California's North Valley
Home ownership is arguably the keystone to the American dream. But whether due to finances or life circumstances, home ownership is not always a viable option for everyone. For some, the responsibility and costs of upkeep make renting a better choice. The good news is you don't have to own the building to create a stable home.
Since 1973, the Chico-based Community Housing Improvement Program has been helping families and individuals build a path to home ownership. Through their Self Help program, thousands have literally had a hand in building their own homes. But CHIP also recognizes that housing is not one-size-fits-all.
"There's a shift and a greater awareness of the need for rental housing, I think particularly here in California," says Theresa Nantor, director of CHIP's rental housing development. "The cost of home ownership is steep, even if we can cut the cost of building some of it yourself. We have slightly shifted, there have been more resources poured into multi-family development and we see our portfolio growing. We anticipate it's going to double in the next five to seven years."
California is in the midst of a housing crisis. Not only are costs and rents soaring across the state, but housing stock in the Chico area was decimated after the Camp Fire destroyed thousands of homes in 2018. Additionally, rural communities typically offer less rental housing opportunities than urban and suburban areas. Nantor points out that in some communities, CHIP-run apartment complexes are the only apartment buildings in town.
"At CHIP, one of our missions is to develop affordable housing, apartment communities, in rural areas. That's different than most for-profit developers. You don't think of rural areas as somewhere you can make a lot of profit," Nantor says. "As we look to develop more housing, we're always looking in those rural communities where there are few opportunities for apartment living and we can offer that to families and individuals."
As important as affordable and accessible housing is, CHIP offers even more. Tenants can take advantage of on-site vaccination clinics, food assistance, rental assistance, tutoring and summer programs and healthy living workshops.
"Before the pandemic we saw the need to offer more services to our residents. We already had health services come on-site, offer food assistance, things like that. But after the pandemic, there was a much greater need. We have a resident services department that's been there for about 20 years, (and) we've increased the staff," Nantor explains. "We also as much as possible try to bring them on-site to have a physical presence at our properties as well. Most of our properties have a community room and we offer services there in addition to your regular holiday events, the things that build community."
Studies have found that stable housing improves health outcomes, educational attainment and subsequent income earning potential. Yet despite those beneficial outcomes, affordable housing unfortunately gets a bad reputation. In contrast, CHIP actively works to ensure their apartment communities—and tenants—thrive.
"Not only are there property managers who live on-site, we have maintenance that's there, we've got resident services coordinators who bring those services in and who are engaged in activities there. It's not that we build it and leave it for someone else to manage, we build it and manage it ourselves. We're invested in those communities," Nantor says. "Anyone can develop housing, it's whether or not you have a commitment to the community, it's whether or not you have a commitment to the residents who live in that property."
Story written by Anne Stokes of the Chico News & Review.
Photo by Ray Laager.