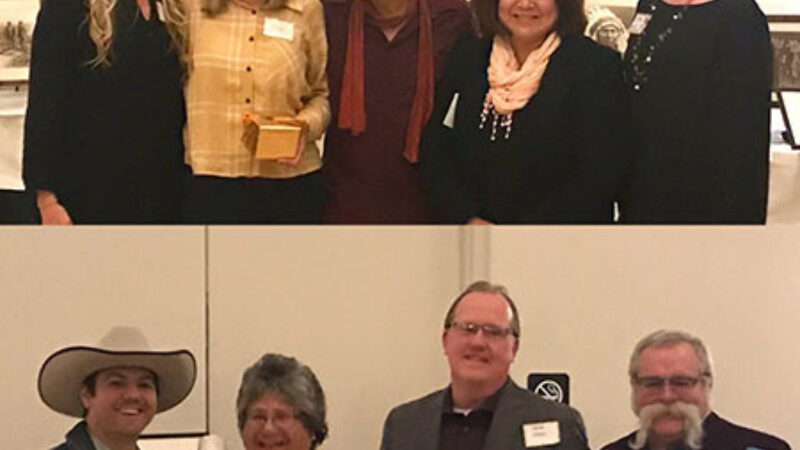 CHIP PRESENTS OUTSTANDING SERVICE AND PARTNER AWARDS
FOR IMMEDIATE RELEASE         
February 14, 2019
CHICO—Community Housing Improvement Program presented two organizations with a 2018 Outstanding Service Award and Outstanding Partner Award. UC Cooperative Extension and Rolls, Anderson & Rolls accepted the awards at CHIP's Midwinter Gathering February 7, 2019.
These awards go to individuals or organizations whose work significantly helps carry out CHIP's mission of providing affordable housing and related services to the North State. They were originally slated for presentation at CHIP's fall fundraiser that was canceled due to the Camp Fire.
UCCE was nominated for Outstanding Service by our Resident Services Department with the following rationale:
"UCCE has been one of our most consistent partners since the beginning of the Resident Services Program. Their staff is very creative and always willing to adapt to the needs of our residents and to the different cultures that are represented in the apartments."
CHIP's Self-Help program nominated Rolls, Anderson & Rolls for Outstanding Partner:
"Rolls, Anderson & Rolls consistently provides exceptional dedication, oversight, and commitment to our projects.  They are brilliant problem solvers, work tirelessly, and are just as committed as our organization to the successful development of housing opportunities for north state households. Their expertise and tenacity is unmatched.  They are incredible partners to have working with us!"
Since 1973, CHIP has developed more than 2,600 affordable housing units in its seven-county service area, which includes Butte, Glenn, Tehama, Colusa, Shasta, Yuba and Sutter Counties. CHIP also partners with other agencies to provide on-site resident social and educational services to those who live in CHIP's rental housing. CHIP is a network member of NeighborWorks America.
###
For more information, contact:
Desiree Gonzalez
dgonzalez@chiphousing.org
530. 891.6931 x249