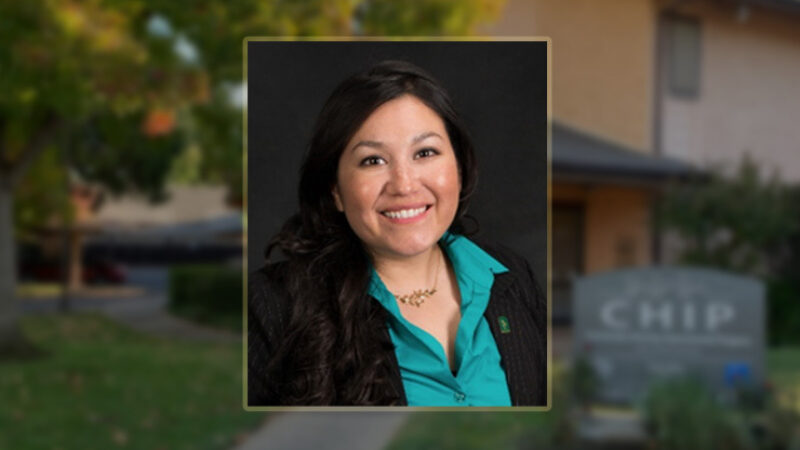 Vanessa Guerra Takes the Helm of CHIP's Rental Housing Development Department
Community Housing Improvement Program (CHIP) is thrilled to welcome Vanessa Guerra as the Director of Rental Housing. Vanessa will head up CHIP's multi-family development projects to bring much-needed affordable housing to the North Valley.
Vanessa's introduction to affordable housing started in 2007 with the Rural West Internship Program. Since then, she's managed over $100 million in real estate development activity, including new construction and rehabilitation of several multi-family communities. She brings a deep knowledge of housing development from her previous directorship, and her passion for supporting underserved rural communities will serve her well at CHIP. Of her many accomplishments, she oversaw the development of the first Zero Net Energy rental multi-family housing community for farmworkers, which received various national and international accolades.
"We are extremely excited to have Vanessa join the team," says Seana O'Shaughnessy, CHIP CEO and President. "Her experience, passion, and commitment to affordable housing completely align with CHIP's mission and goals. She is a proven leader in our industry and we know she will help CHIP achieve even more great things in the years to come," adds Seana.
Heading up CHIP's Rental Development Department, Vanessa will oversee two exciting projects in the works in Paradise and Magalia. CHIP continues to see multi-family housing playing a big role in disaster recovery and solving the region's affordable housing crisis. CHIP is confident Vanessa will greatly impact our community in her role.
" I'm honored by the opportunity to join an established organization that is rooted in serving Northern California's rural regions, and am looking forward to be working with CHIP's accomplished leadership team and staff that have been dedicated to enhancing the lives of families and individuals of our most underserved communities," says Vanessa Guerra. The daughter of Mexican immigrants, Vanessa grew up as a farmworker in a small rural town in Northern California. Earning a Bachelor of Science Degree in Engineering with an emphasis in Construction Management from Sacramento State University, she now proudly serves on the Board of the University Foundation of Sacramento State and the Board of the California Coalition for Rural Housing, advocating for the development and preservation of affordable housing in rural communities.
CHIP optimistically looks forward to what we can achieve together in addressing the unique needs of our community in the North Valley with Vanessa's leadership.