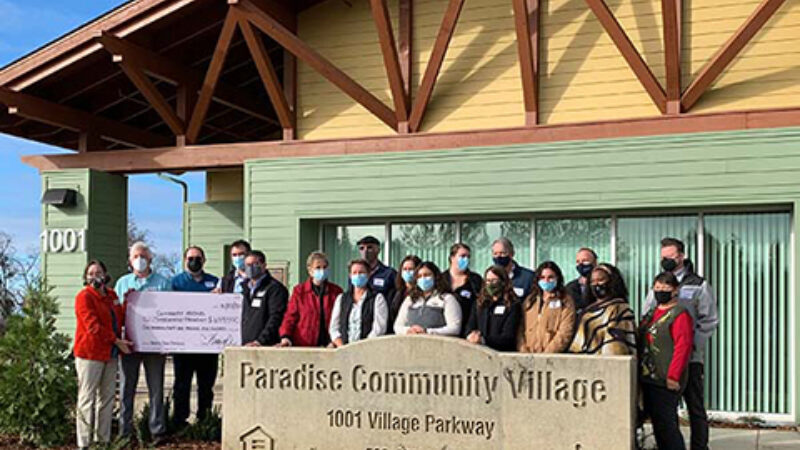 CHIP Receives $649,500 Grant from North Valley Community Foundation / Butte Strong Fund
On September 18, 2021, we rededicated Paradise Community Village, our 36-unit affordable housing community lost in the 2018 Camp Fire. Just a few days later, the first group of residents moved in (pictured below). More than 150 Camp Fire survivors applied to live at Paradise Community Village when the application became available in June. Clearly, the need for affordable housing in our region is desperate. The desire to return "home" is real.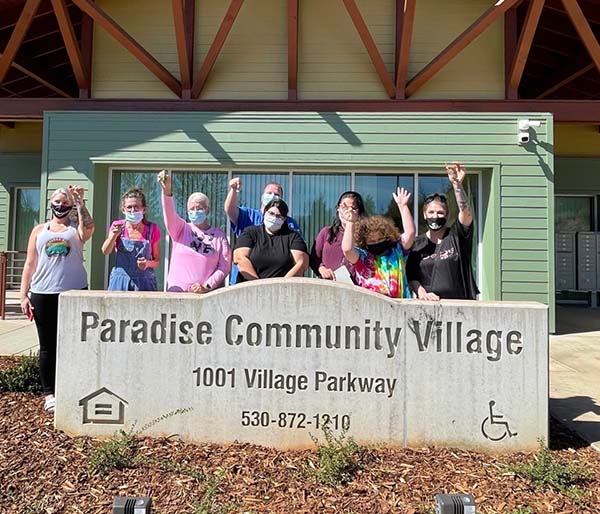 Our first steps toward recovery feel decades old. Looking at images from three years ago, the journey felt nearly impossible. If not been for the vital support of our partners, it would have been. Our love and commitment to our community put us on this path. Critical funding helped ensure our success. North Valley Community Foundation and the Butte Strong Fund was one of the many partners who stepped up early in our journey to help us realize our vision with a $280,000 grant to build our capacity, ultimately enabling us to rebuild Paradise Community Village more quickly. Today, we were able to honor that moment with a tour of Paradise Community Village with various members of their staff and board.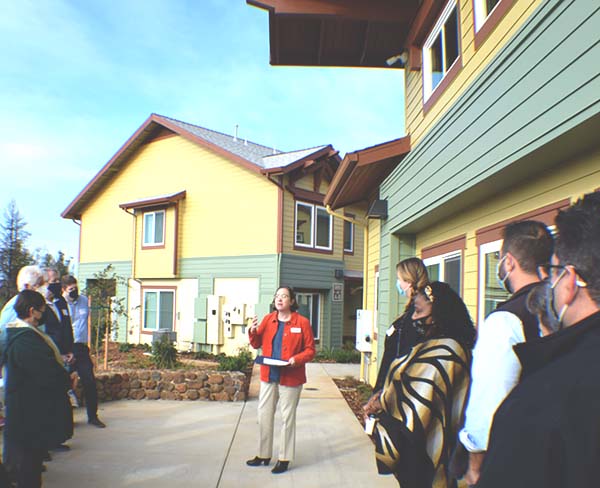 Since those early days, our recovery has branched several directions. We've utilized opportunities across our service area to create more affordable housing than ever. In Anderson, Biggs, Corning, Orland, Paradise, and Williams, for example, our Self-Help homeownership team has been building and building and building. In the last 18 months alone, they have started construction of 54 homes and moved in 64 households, while another 56 are in the pipeline. Meanwhile, Creekside Place in Chico, a 101-unit affordable housing community for seniors, broke ground in August. We are confident that we can make tomorrow better and overcome incredible challenges.
In the spirit of overcoming challenges, we are pleased to share that our next steps in this recovery, again, will not be traveled alone. North Valley Community Foundation and the Butte Strong Fund have provided us with a generous, multi-year grant of $649,500. This funding will strengthen CHIP's capacity to meet the affordable housing challenges we face in the months and years ahead. We are honored to serve this region and support the long-term recovery. A recovery of this nature is a long haul, daunting at times, but when you see the impact it makes on people's lives, the work feels much easier. Seeing the faces of those who have built their own homes, or moved back into the place they once knew, or will discover a new community, are reminders of what a recovery looks like. It looks like hope, happiness, confidence, peace—and we are grateful to play a part.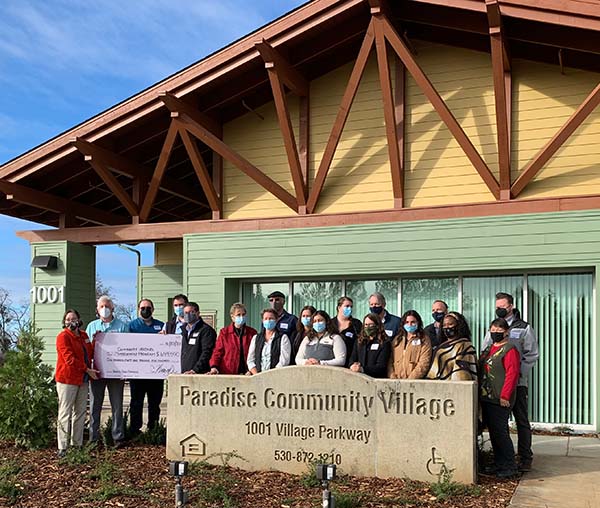 With a beaming face of gratitude, we thank North Valley Community Foundation and Butte Strong Fund for their continued support.