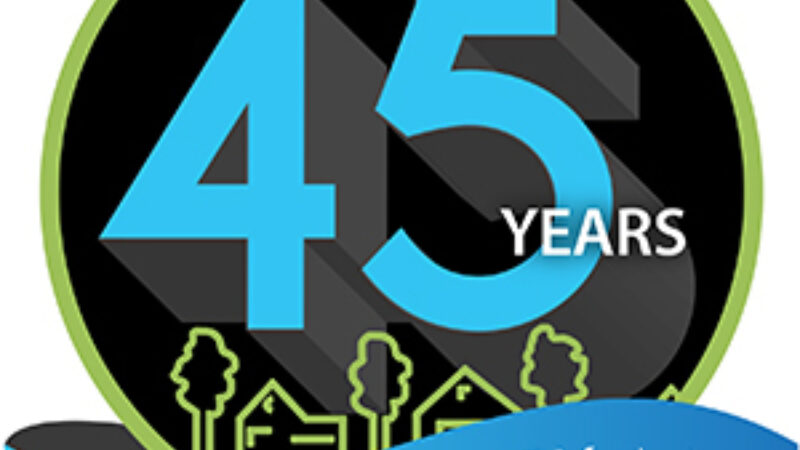 Community Housing Improvement Program Celebrates 45 Years
FOR IMMEDIATE RELEASE         
January 29, 2018
   2018 year marks CHIP's 45th anniversary!
   Chico Housing Improvement Program (CHIP) began as a partnership between Community Action Volunteers in Education (CAVE) at CSU Chico and the City of Chico, and was founded in 1973 by Jim Jessee, Keith Hopkins, Bill Murphy and Kevin Campbell. CHIP's original purpose was to improve a small neighborhood south of campus through a housing rehab program.
   In 1980, CHIP diversified operations by becoming a USDA Self-Help Housing grantee, and expanded to several counties. In 1991, we changed our name to Community Housing Improvement Program, Incorporated, which reflects our extended service area. What began as a small grassroots agency serving Chico residents has since become a respected organization known as a leader and innovator in rural housing issues.
   CHIP is a private, non-profit 501(c)(3) corporation serving Butte, Glenn, Tehama, Shasta, Sutter, Yuba and Colusa counties, assisting low-income and rural disadvantaged residents, seniors and others who lack financial resources or knowledge to improve or provide adequately for their housing. Here's a snapshot of our services:
Construct mutual self-help (sweat equity) housing and develop affordable multi-family apartment housing
Manage rental properties we build and properties owned by others (17 properties total)
Provide service-enriched programs to rental residents
Build and enhance communities
CHIP has built more than 2000 housing units in its seven-county service area and is a chartered member of the NeighborWorks America network.
   While much of CHIP's funding comes from government funding and contracts, grants, donations and sponsorships from businesses and individuals help us provide much-needed services to disadvantaged North State residents: preventing homelessness, enhancing communities and providing upward mobility to residents. Thank you for helping us continue "Helping People Help Themselves" for 45 years! CHIP plans to celebrate this milestone during National Homeownership Month in June and at its 4th annual "Rock the House" fundraiser at Sierra Nevada Big Room Friday, November 16. If your business would like to be a sponsor, please complete this form. 
   If you would like to make a one-time or monthly recurring donation to CHIP, visit www.chiphousing.org/donate. If you are interested in including us in your major gift planning, contact Desiree Gonzalez 530-891-6931 x249 or email dgonzalez@chiphousing.org.
###
For more information contact:
530.891.6931 x249