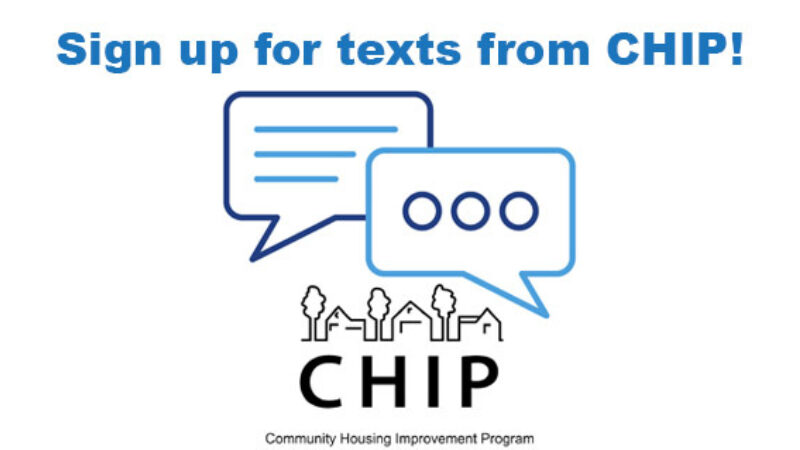 Get Texts From CHIP
Sign up for text updates from CHIP!
Stay in the know about what is happening at your apartment community. Receive text message updates directly at your phone from your CHIP apartment and Resident Services. 
To sign up for this free service fill our the form below. This service is for CHIP tenant only and is nor for emergency purposes.