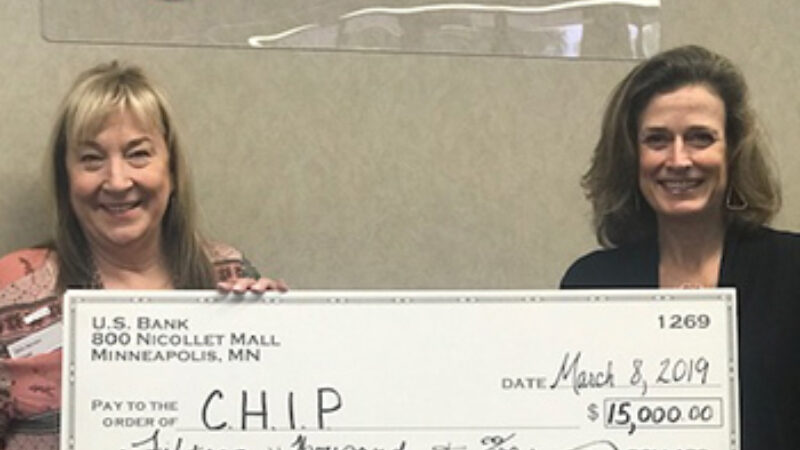 U.S. BANK AWARDS CHIP $15K FOR EMERGENCY PREPAREDNESS
FOR IMMEDIATE RELEASE         
April 9, 2019
CHICO—U.S. Bank donated a $15,000  Community Possible grant to Community Housing Improvement Program to fund emergency preparedness and evacuation plans for residents and staff at CHIP's affordable rental housing communities.
Partnering with organizations like fire departments and the Red Cross, CHIP will develop an evacuation plan that fits each property. CHIP will put systems in place to make sure all residents affected by an emergency in progress receive accurate information and a plan that helps them prepare with the most essential items they'll need after an evacuation.
CHIP owns and/or manages 16 affordable rental housing communities in seven counties. These properties serve seniors, people with disabilities and families with low incomes. During the Camp Fire, CHIP lost Paradise Community Village and 89 tenants were displaced. CHIP also was affected by the CARR Fire and the Oroville Dam evacuation.
 "Helping people help themselves is CHIP's motto, and there is no better helper than that one who is prepared, says Resident Services Specialist Washington Quezada. "If the "new normal" for California is regular natural disasters, then we have to prepare ourselves and everyone around us. We are grateful to U.S. Bank for helping us do that."
U.S. Bank's corporate giving and engagement platform Community Possible, focuses on closing the gap between people and possibility in the areas of Work, Home and Play. Read more at www.usbank.com/communitypossible.
Since 1973, CHIP has developed more than 2,600 affordable housing units in its seven-county service area, which includes Butte, Glenn, Tehama, Colusa, Shasta, Yuba and Sutter Counties. CHIP also partners with other agencies to provide on-site resident social and educational services to those who live in CHIP's rental housing. CHIP is a network member of NeighborWorks America.
###
For more information, contact:
Desiree Gonzalez
530. 891.6931 x249