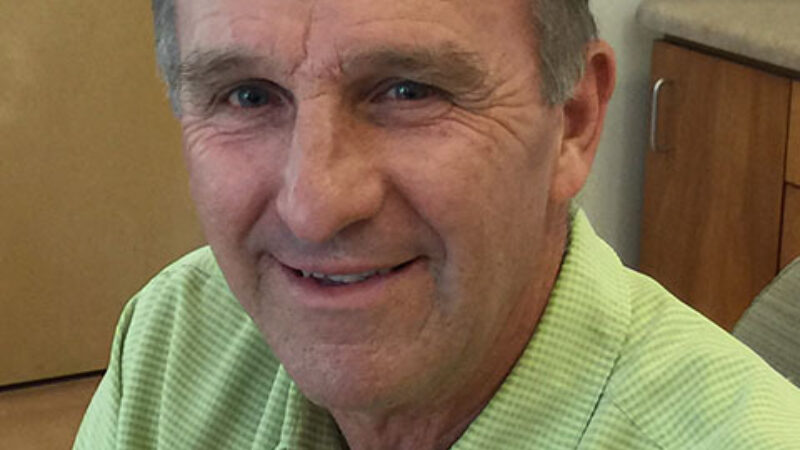 Board Chair Dave Burkland Shares Long History with CHIP
   New Board Chair Dave Burkland has served on Community Housing and Improvement Program's board of directors for three years, but his relationship with CHIP is far from new.
   "I started working at CHIP in 1983," Dave explained. "I've come back since I've retired."
   Dave moved to Chico in 1975 and attended Chico State, earning a degree in geography planning and later receiving a masters in planning. He worked in construction during and after college, then spent nine years working for CHIP.
   "Originally I was hired as their corporate contractor. I was in charge of the housing rehabilitation program," he said.
   Returning to CHIP has always been on Dave's mind.
   "When I started with CHIP, [it was] something that I specifically wanted to do," Dave said. "I wanted to work for an organization that did something that I believed in, which is the creation and maintenance of affordable housing."
    Even after he left CHIP to work for the city of Chico, Dave kept an eye on the organization.
   "I've always tracked what CHIP has done," he says. "I was at the city working in the housing department and we'd get projects that the city funded."
   Dave was elected board chair this spring and serves alongside 11 other directors. He serves on the finance committee and the planning and project development committee.
   "Our job is to really lead the organization and try to make decisions based on the mission of CHIP," Dave says, explaining his vision for CHIP. "I want the organization to stay financially stable, I want the organization to continue to follow its mission to develop affordable housing, single family homes and other projects that the organization can contribute to the community."
   Dave considers his experience as a board member to be fulfilling, as CHIP's mission is one in which he's he is happy to be a part.
   "Right now, we're working with doing more housing services within the units that CHIP manages and that's something that I'm really proud of CHIP putting an emphasis on," he says.
  CHIP's CEO Dave Ferrier says "I'm so grateful to Dave for joining the Board; his perspective as a former senior manager at CHIP, his experience in housing outside of CHIP and his leadership at the City of Chico all provide an incredible asset to help us meet our mission." 
Dave Burkland working on the Catalyst rehab project on 14th and Salem Street in Chico during the 80s