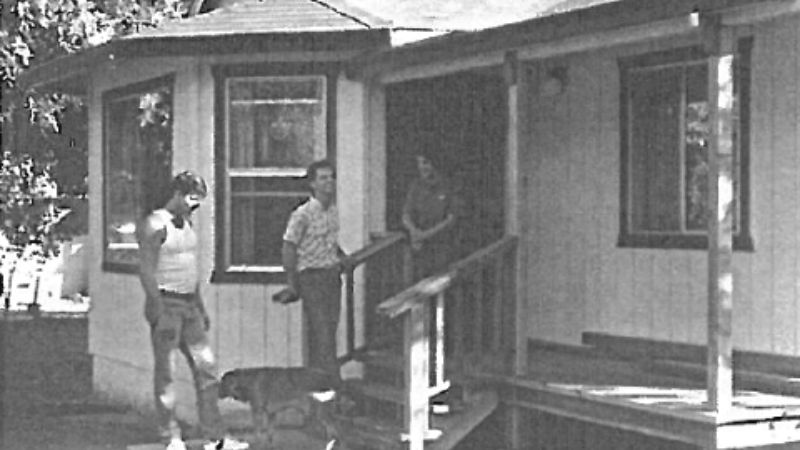 Helping Residents Find a Place to Call Home
A home is more than four walls and a roof: It is safety, it is security and it's a foundation upon which people build lives and futures. Since 1973, Community Housing Improvement Program, better known as CHIP, has been helping individuals and families get into a home of their own.
"Our goals are to provide safe, quality housing for families in our communities, including special-needs populations such as seniors, farm workers and people with disabilities. On the home ownership side, it's really about creating equitable access to housing for folks who wouldn't have home ownership opportunities without us," says Seana O'Shaughnessy, CHIP president and CEO. "With escalating cost of housing both for home ownership and renting, it's become harder and harder for folks to be able to afford a decent place to live."
CHIP got its start in the 1970s as a partnership between CSU Chico and the city. Its founders—Jim Jessee, Keith Hopkins, Bill Murphy and Kevin Campbell—sought to help their community by rehabilitating houses for Chico residents unable to upkeep the
"CHIP, originally Chico Housing Improvement Program, began as a joint effort of Chico State's Industrial Technology program and the City of Chico. Chico State had students interested in existing and new construction techniques and the city was creating a redevelopment agency to revitalize blighted neighborhoods," says Dave Ferrier, former CEO who started working with CHIP in 1983. "CHIP's first efforts created a program that assisted low-income homeowners in the south campus neighborhood using student volunteer labor and small loans or grants for materials. Many of the first CHIP clients were elderly widowed homeowners who had no way to fix their homes. Programs of housing rehabilitation to improve the existing housing stock were CHIP's bread and butter during that first decade and some form of housing 'rehab' program continued through to the early 1990's."
Since then, CHIP has expanded its services to include the construction of new single-family home subdivisions and multi-family rental properties in Butte, Glenn, Tehama, Shasta, Sutter, Yuba and Colusa counties. In a few small, rural areas, CHIP has been able to help communities build safe water and wastewater infrastructure. Today, they've created a path to home ownership for more than 2,000 families, built 800 multi-family homes, and currently manage 18 rental properties. They also offer an array of resident services at those properties, including after-school programs, financial education, mothers' groups and nutrition classes.
"The folks who are housed in our properties are health aides, they're working retail, they're working in restaurants, there are so many jobs that people do that don't pay enough for people to be able to afford housing," O'Shaughnessy says. "In our community, that naturally occurring affordable housing just doesn't exist anymore; it's gone, particularly with the Camp Fire."
Former executive director Ann Harrington headed the nonprofit in the 1980s, but says the need for safe and attainable housing endures. She still has strong memories of working with communities and the impact it has on families.
"I remember a young girl who was living with her family, there were maybe five kids in the family in a very small apartment, and she had nowhere to do her homework. They built a house through the self-help housing program—the first one we did in Gridley—and at the ribbon-cutting at the end, I remember her coming up to me and saying, 'I have a place for my desk now,'" Harrington says. "It was so important for that family, for these kids, to have somewhere to do their homework. They didn't need a whole library, they just needed some place to sit down and do their homework. Hopefully that helped them become more successful in school. Long-term reverberations happen when people have adequate, decent and affordable housing."
Written by Anne Stokes of the Chico News & Review