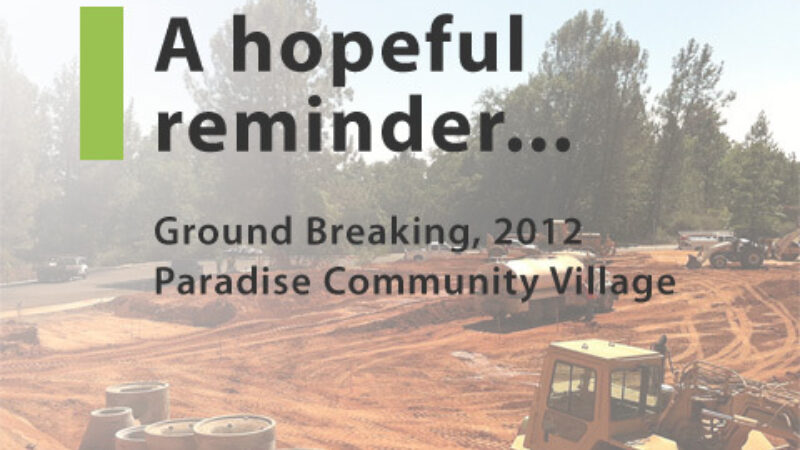 Camp Fire Remembrance
Today marks the day of remembrance for the Camp Fire. We remember this day with heavy hearts. 
In the past year, we've seen incredible kindness and generosity shared with our community and CHIP.  Friends, colleagues, and strangers from across the state and country have reached out to us to provide moral support and funding. One nonprofit decided to forgo a holiday party and sent us what they would have spent, with staff chipping in their Secret Santa gift allowance. People came here from all over to lend a hand. A year later, we still feel enveloped by their love and support. 
Ravaged by the fire, the Paradise Community Village was lost but not forgotten. As we come together to work on the recovery, we reflect on our commitment to bring Paradise residents affordable housing. We recognize the significance of being connected to a place you call home and eagerly await the opportunity to break ground once more.
We are amid the early planning stages to rebuild. There is no doubt in our minds that together, we can bring healthy, affordable housing back to Paradise. We hope you will join us and support the rebuilding of Paradise Community Village.
Thank you for your continued care and support that has helped us meet the pressing housing needs of our region.