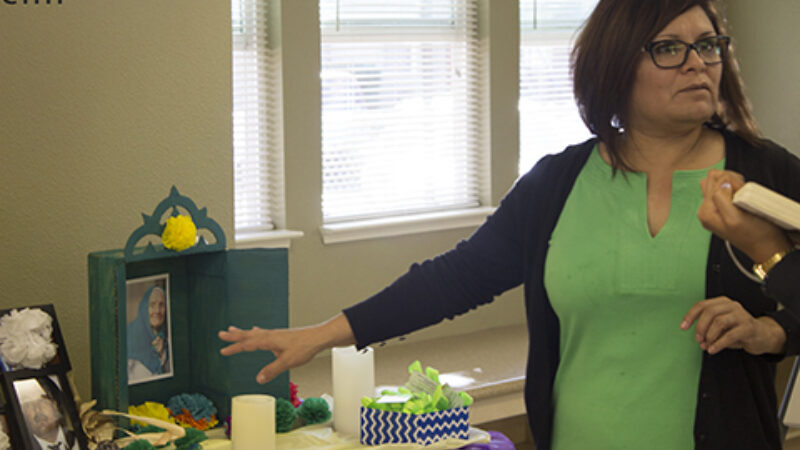 Former Self-Help Resident Gives Back to CHIP
Article & Photo Credit: Tehama Group Communications and Desiree Gonzalez
    Few situations are more daunting than leaving the comfort of home. But hope for a better life was why Martha Martinez moved to America from Mexico at the age of 23. Martinez's journey illustrates the leap of faith that many pursue in hopes of achieving their dreams. 
    In 2000, she made one of her dreams come true when she became a homeowner through CHIP's mutual self-help housing program She recalls the pride she felt finally being able to move into a product of her own hard work. "When you build a house, you build a nest. You remember every single brick you put in." She adds, "You're not just building houses, but communities." 
    It was the promise of a sense of community from CHIP's self-help program that drew Martinez to apply. Working closely with other households allowed her get to know the other families in her neighborhood.  "Here you get to know your neighbors, see their children grow up, "Martinez said. 
   Although her education is in biochemical engineering, Martinez' desire to help others came so naturally that she turned giving back into a professional career. She worked as an accredited housing counselor in Orland for two years, helping people fix poor credit in order to re-apply for CHIP's self-help program. She is now a case manager with Northern Valley Catholic Social Services where she continues to work with CHIP through the NVCSS Promotores Program. 
   Promotores' main mission is breaking the mental health stigma in Latino and Hmong communities. Promotores holds weekly sessions with residents from several CHIP communities to help remove cultural barriers through awareness and education. Marta and Promotores also put on special events such as Dia de Los Muertos, community wellness fairs and holiday gatherings to encourage a sense of community among residents. "CHIP has always been there to provide for client issues," she noted. "Be it housing issues or anything else. My job is to link them to those services." 
   Through her own experience, Martinez explains how residents can endure a rough transition period. Many don't speak the native language and are often homesick; lack of a proper support system can lead to isolation.  "We need to help them remember the goals they brought with them. They need the support to help them cross that bridge." said Martinez.  
   Through the Promotores Program, Martinez is able to use her passion for service to educate communities and remind them of their goals. Her dedication helps empower these individuals as she is reminded of where she once stood.  "It's like planting a seed and watching it grow," she said. "That's why I have such a connection with my families."