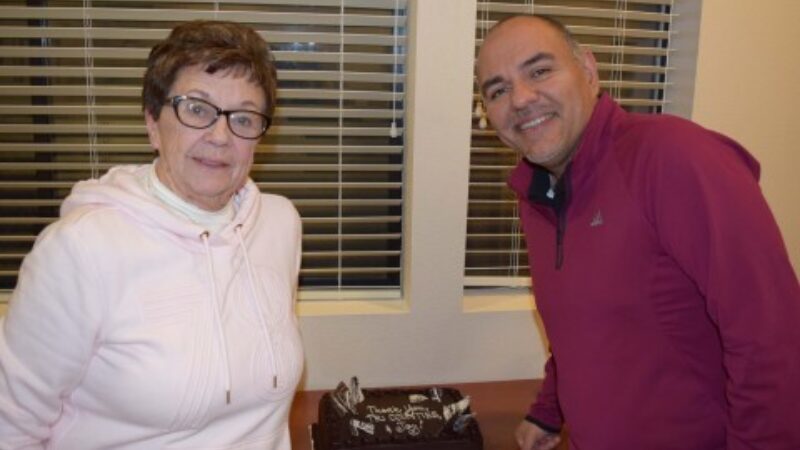 CHIP HONORS TRI COUNTIES BANK, ORLAND RESIDENT WITH OUTSTANDING PARTNER AND SERVICE AWARDS
CHICO— Community Housing Improvement Program (CHIP) presented the 2016 Outstanding Partner Award and Outstanding Service Award at its January 24, 2017 board meeting. 
CHIP selected Tri Counties Bank as Outstanding Partner of the year. This award goes to individuals or organizations whose work significantly helps carry out CHIP's mission of providing affordable housing and related services to the North State. Past recipients include Sunseri Construction and Community Economics, Inc.
Tri Counties was chosen based on volunteer and program sponsorship CHIP over the past few years. In addition, Tri Counties Bank has provided needed more than $39 million in capital through the past 30 years to support the success of CHIP's Self-Help Program.
Orland native "grandma" Joy Murphy accepted the Outstanding Service Award.  A volunteer and long-time board member, Murphy teaches a weekly math, science and art class to children at Rancho De Soto, one of CHIP's apartments for low-income residents. She has also served on the board and fundraising committee for several years. Murphy has been a part of CHIP since the beginning; her late husband Bill was a founder and Murphy Commons Apartments in Chico is named for him.
CHIP is a private, non-profit corporation that provides quality affordable self-help housing and rental apartment communities in seven Northern California counties. CHIP is a chartered member of NeighborWorks America, whose mission is to create opportunities for people to live in affordable homes and build communities.